Case Study #1
Ewell Castle School
Location: Ewell, England
Ewell Castle School is an independent school and sixth form in Ewell, Surrey, England that was founded in 1926. Ewell Castle School aims to inspire, engage and excel and ABMA Skills successfully supported their goals with 21st-century soft skills training.
Ewell Castle School's Head of Sixth Form, Elizabeth, and their Career Advisor, Rebecca, decided to proceed with ABMA Skills' soft skills training as they thought it was a fantastic opportunity for their learners to develop skills that are essential for the world of work and progress in their careers going forward. The training also appealed to them due to interactive and engaging content – perfect for digital-savvy students.
Rebecca confidently stated that there is a gap in the soft skills market and that employers often voice their frustration at the lack of work readiness in young people. Therefore, it is hugely important that students master soft skills in order to succeed and build a successful career.
The ABMA Skills' soft skills training has helped their learners develop crucial skills such as working as part of a team, managing difficult situations and coping with change. They will understand employer expectations and how to cope with challenges in the workplace. They will also learn to take ownership of their mistakes and take responsibility for their actions.
Would you recommend other schools to have such soft skills training?
'I would strongly recommend other schools participate in the soft skills training. Schools have a responsibility to prepare students for the world of work and must help them to develop the skills necessary for success in the workplace. Schools have a commitment to recognise soft skills as a core element of their preparation for the world of work.'
Case Study #2
De La Salle Santiago Zobel School
Location: Vermosa, Philippines
De La Salle Santiago Zobel School (DLSZ), established in 1978, is a mixed catholic school with over 4,000 students spread across two outstanding campuses'. They focus on inspiring curiosity and fostering critical thinking helping students to reach their optimum potential.
Senior High School Vice Principal, Teddy De Castro, and ABM Strand Coordinator, Christelle Catalan, enrolled students with ABMA Skills as it offered many supporting soft skills such as time management, problem-solving and teamwork that would accelerate their students' learning and development enhancing academic progress in their current studies.
DLSZ students have reported that they have benefited from the links that the programme creates between their studies and the real world. They were easily able to find their way around the online platform, enjoyed and found the manner in which the modules were presented to be engaging. Students were successfully able to complete the course independently without any supervised assistance.
How do your students benefit from the programme?
'All the skills you have and are offering are practical skills that they (our students) would actually need, not just in high school, but in college and for the years to come. It is going to be really beneficial for them.'
Case Study #3
Tara Pattana International School
Location: Chonburi, Thailand
Tara Pattana International School (TPIS) has a mix of international students that creates a spirit based on diversity, respect and understanding. They provide a rigorous British Education with a Global Perspective for students of Early Years, Primary and Secondary ages that draws its strength from the National Curriculum of England, and adapts to blend with the values of Thai culture.
As a dynamic modern school, TPIS understands its responsibility to prepare students for leadership in a globalised world and offers 'LEARNING FOR LIFE – Character education and life skills to prepare students for dealing with personal and social challenges that all young people face.'
Steven Wiggins, Head of Years 12 and 13, felt that the Essential Business Skills programme offered much more useful and appropriate material compared with other programmes as it focuses on and delivers a structured development of necessary and relevant soft skills rather than being a source of information.
Do you feel the self-evaluation element is a valuable part of the programme?
'The self-evaluation enabled the students to self-identify areas for development. This is much more valuable than being told by a teacher.'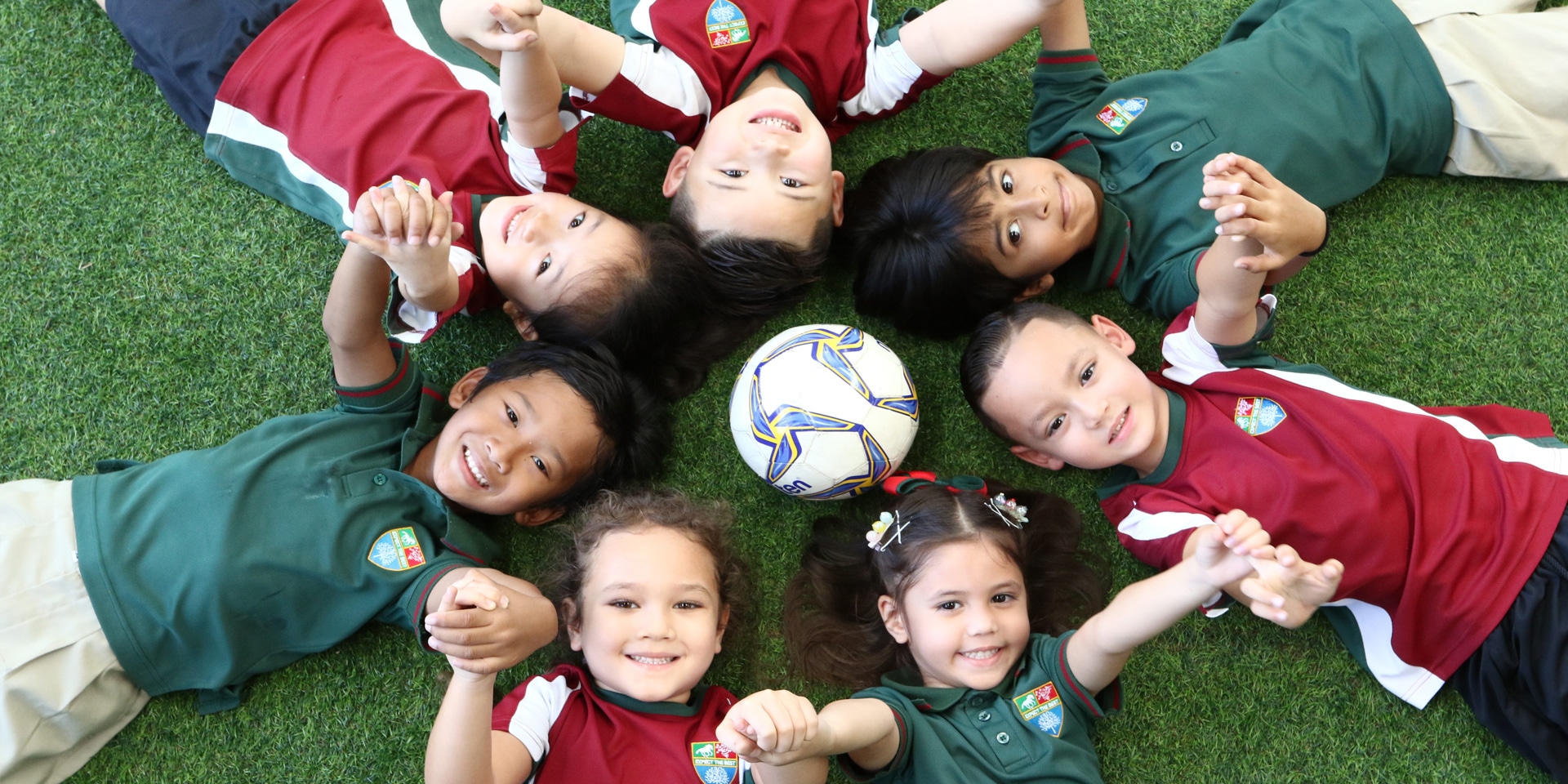 Case Study #4
Ramniwas Bajaj English High School
Location: Mumbai, India
Ramniwas Bajaj English High School is affiliated to CISCE and is a leading school that believes that all children should be encouraged to do their best in a positive, hardworking and learning environment. They value each child as an individual and work hard to foster faith, caring attitudes, thoughtfulness, mutual respect, self-discipline and self-confidence.
Principal of Ramniwas Bajaj English High School, Florina Fernandes, adopted ABMA Skills for her students as she thought it is a very unique opportunity for pupils at RBHS.
According to Florina's feedback, student academic performance is given more importance in India and soft skills are something that needs to be given the same attention. It is also a great opportunity for parents to understand the importance of soft skills and that soft skills can also impact their children's academic performance. Once these vital skills are mastered, student performance will be boosted.
How do you feel about the soft skills programme and the initial soft skills self-evaluation?
'I think this soft skills programme is very beneficial. I thought it is a unique opportunity for our students because I know the importance of soft skills. The self-evaluation results will be a 'wake up' call for parents and they will realise there is something else their children need to focus on apart from the academics.'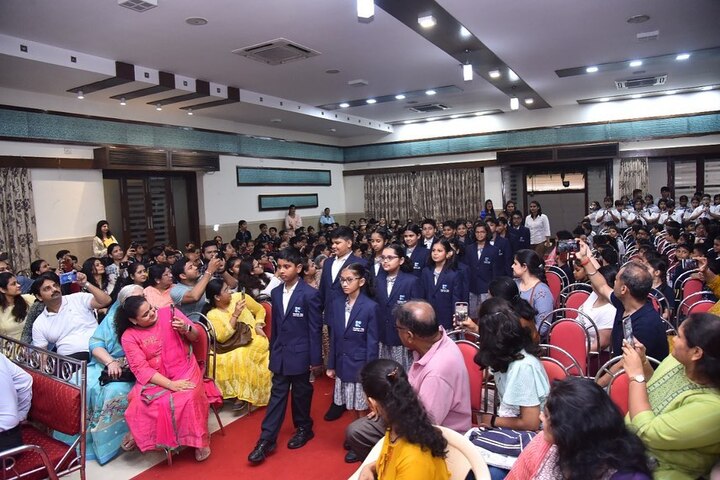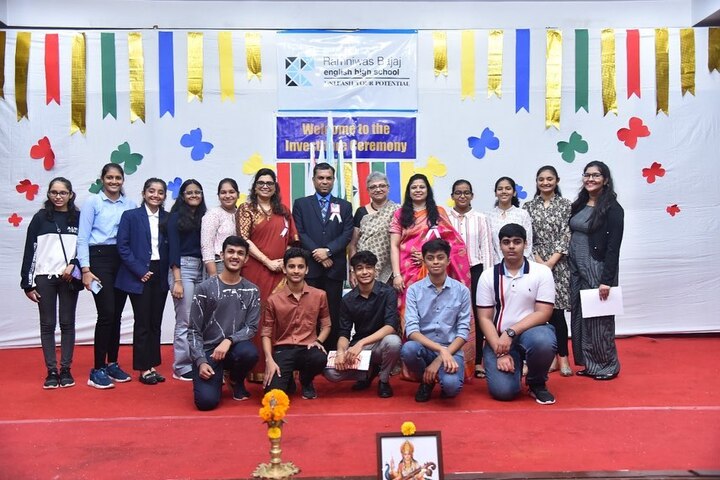 Case Study #5
Lady Eleanor Holles International School
Location: Foshan, China
YAn exceptional British curriculum day and boarding school located in the dynamic city in the centre of the Greater Bay Area, catering for boys and girls from 6 to 18 years old. LEH Foshan was founded on the blueprint of one of England's oldest and pioneering schools with a history of 300 years. They are devoted to emulating the legacy of LEH London by offering a holistic education to all their students, giving them both physical and emotional space to express themselves.
Through a well-balanced academic curriculum and a plethora of extra school activities, the school encourages students to grow into dynamic young adults, fearless in their outlook and helps them to be world-ready and future-ready.
Jane Arden, Headteacher, believes that supporting students with real-world skills such as soft skills is the key to a successful future. The programme has been implemented into their offering for their Year 11s as well as forming a key component for their 'Insert Year' Students who are transitioning across from the Chinese education system.
Which soft skill do you feel your Chinese students would benefit most from?
'Conflict resolution is a really valuable soft skill for our Chinese students. It is a skill they will need once they arrive at university and if they are to succeed in business but one that they won't have experience or practice of due to culture.'